Here is your daily Summer Glau:
Frank Frazetta, one of the premier fantasy illustrators of the 20th Century, has died. He was not only a terrific painter of classic barbarians, monsters and beautiful princesses, he also did some incredible comics work for EC Comics in the 1950s:
Here's a Lord of the Rings drawing: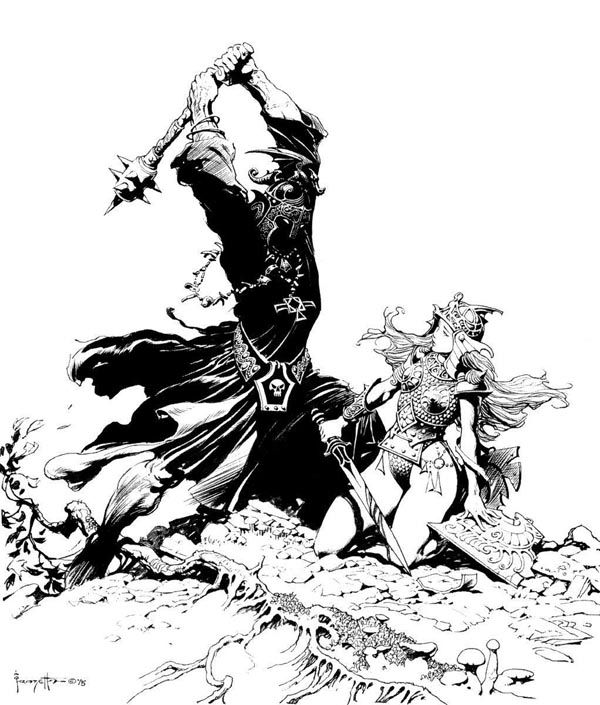 He will be missed.
Here is your daily Summer Glau:
Jennifer ellen Cook turned me on to this majesty of musical mayhem. 3-piece punk band, but the lead singer plays hardcore cello and like to climb around and hang from things while playing and singing!
I'm not sure what this is but it looks like the coolest thing ever:
Here is a Chinese copy of the censored South Park episode featuring Mohammed, in which all of Kyle's final speech is bleeped by Comedy Central.
I'm not sure how to embed it, but you can follow the link to view it!
Here is your daily Summer Glau, special glamorous edition:
Here is "I'm not dead", a song featured on our upcoming album "What is nerdwave?", performed live at Headhunters here in Austin, TX:
Thanks to Drey Montserrat for the awesome camera work!
Their song "Fade into you" got more play but I always loved this one the best.